Become a leader in your field.
Join us and enhance your strategies of healing and rehabilitation with innovative neurological & mechanical concepts of Moshe Feldenkrais D.Sc.
Learn to go beyond pain and limitations discovering
new possible solutions while using less effort.
TOUCH TO INFORM is a skill that opens a new dimension in recovery and healing. Effectively tap into each person's "neuroplasticity" — the brain's capacity to create changes and discover new, better ways for living.
Intrigued?
Would you like to move beyond temporary fixes and engage your client's brain?
YOU CAN – through a Touch that Informs, quiets old habits, creates new connections, and supports clients to move forward into new possibilities.
Experience how easy, yet powerful you can be when you use neurological, sensory, concepts within your practice.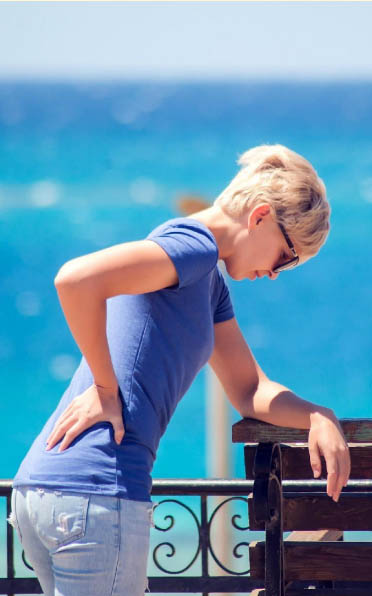 Clients Who are
Challenged Need
New Solutions
Touch To Inform Utilizes the Concepts of Moshe Feldenkrais, D.Sc.
Dr. Feldenkrais created a system that uses kinesthetic messages, sent to the brain, as central for an opportunity to create change.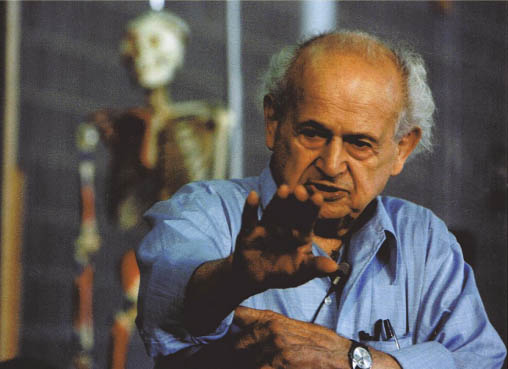 Dr. Norman Doidge, author of: The Brain that Changes Itself [2007], & The Brain's Way of Healing [2015], acclaimed Dr. Feldenkrais as a Pioneer in Neurplasticity.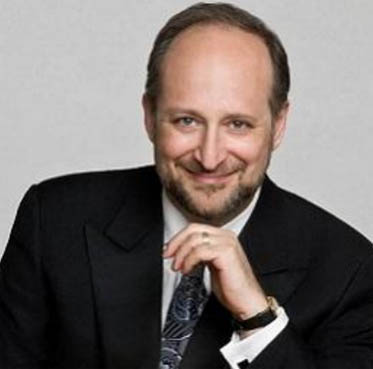 Dr. Feldenkrais personally realized his old thought and movement patterns interfered with his rehabilitation and healing.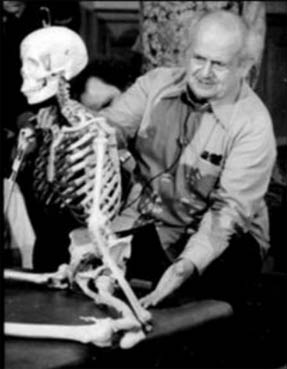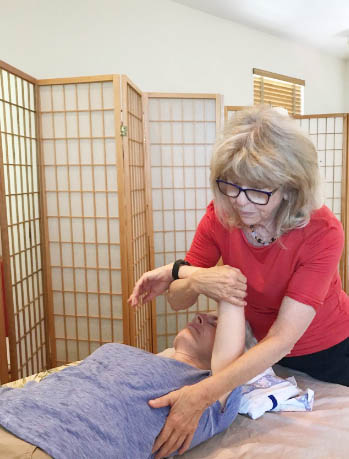 Touch To Inform
Seminars
Develop the skill for using neurological, mechanical and healing aspects of movement. Learn to support the brain's capability of forming new connections.
Want to Learn More?
STEP 2:
Introductory Live ONLINE Seminars




2 CEs – 2nd Wednesday 6:30 pm-8:30 pm EST
These seminars offer you more personal experience around a theme, likeminded curious participants asking questions, and… receiving 2 CEs if an LMT.
Ready to Dive Deeper?
STEP 3:
Attend Seminars IN PERSON or LIVE ONLINE [CEs for LMTs]
Register for 1 or all 4 Seminars
15-hour Seminars offer you 5 modules around one theme.
This includes personal coaching for development of Touch To Inform Skills.
What Your Colleagues are saying…
 "Attending Touch to Inform Seminars with concepts from the Feldenkrais Method® have dramatically changed my massage practice. I'm constantly getting feedback from my clients about how different my approach is and how gentle yet effective my massage is. They are loving it and it's easier on me." Kathie P., LMT
 "I was amazed how powerful 'touch to inform' can be with little effort from the therapist. This fits into my own philosophy as a facilitator rather than a healer. Thanks again for a great Seminar." M.H., LMT
"I used many of the concepts from the Walking Weekend and was amazed, to how interesting and effective finding the diagonals are for my client's posture and walk." M.S., PT
"I expected more lecture and talking …. more stretching.  I found more quieting – learning to sense more –both within myself and with others." P.C., OT
Empower Through…
Kinesthetic Learning ~ Inquiry ~ Mindfulness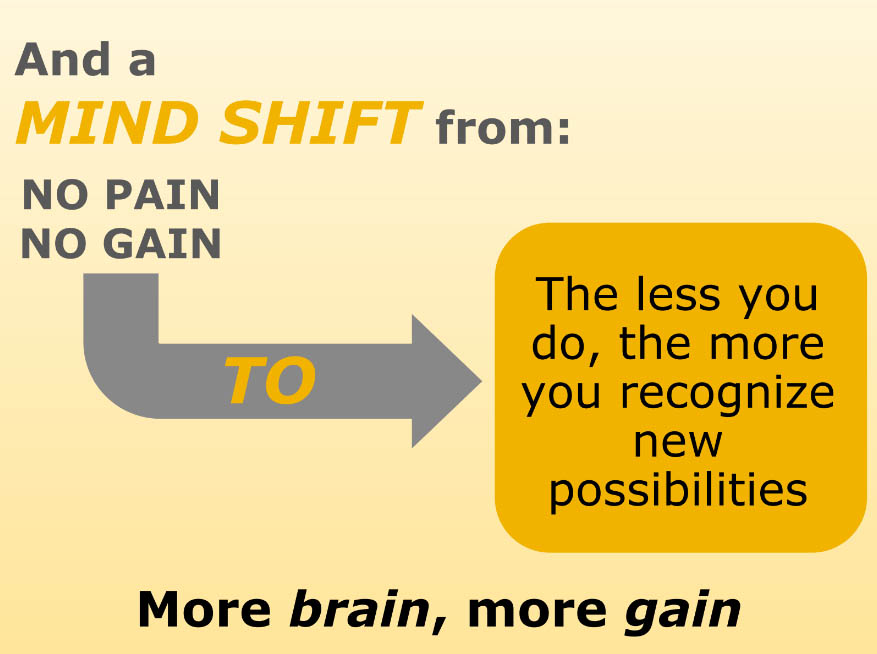 STEP 4:
Sign Up for the Full Certificate Program
With the full program your understanding grows with each of the six Seminars.
The last two Seminars are IN PERSON where you get more individual in person coaching.
[There is a pre-requisite of minimum 30 hours before Better Balance I.]
Once completed you have free access to repeat seminars and participate in further studies.
Mobilize Your Core and Rehabilitate Repetitive Stress Injuries
Rehabilitate Feet, Spine, and Neck with Touch To Inform and Optimal Walking
Release Your Jaw, Your Voice, Your Whole Self
Lifelong Agility
Better Balance I & II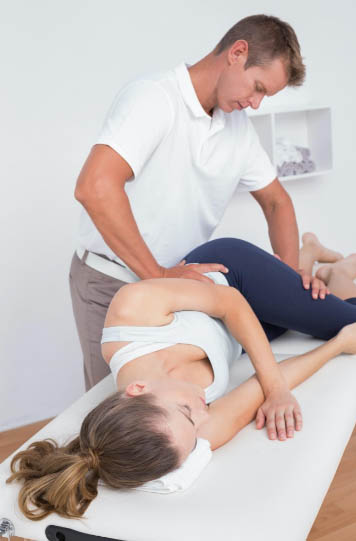 Learn to
think:
'Neuro' in the Neuro-Muscular-Skeletal System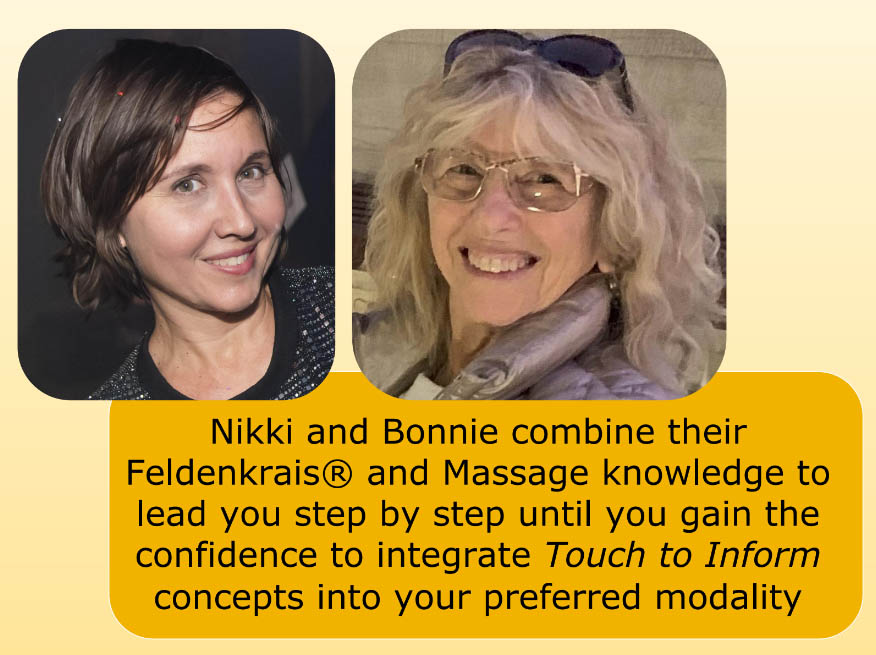 Bonnie Kissam, M.A. in Education
Guild Certified Feldenkrais Practitioner® / Assistant Trainer
Licensed Massage Therapist, FL Lic #36256
Nikki Rollason
Guild Certified Feldenkrais Practitioner®
Licensed Massage Therapist, FL Lic #31953
Stay Informed with Our
Monthly Newsletter